#16
In which we try a HOND For quite a while now, Brandon Stanton's Humans of New York has topped the (mental) list of my favourite photography projects ever (also, Mumbai Paused is a regular feature on that list). HONY started off as an attempt to create a photographic census of New York, which then developed into a much more intimate form of street photography, with snippets, trivia, secrets...
#15
In which Delhi erupts. The anger has been simmering for a while. The city is unsafe, period. It is pouring forth now, on the streets, in debates and in retaliation. But in the face of inaction by the government, the anger is giving way to violence: violence, with the potential to deviate the debate from rape and safety to containing and thwarting an apparent riot. As the protest approach day...
6 tags
#14
Every year in late September, the roads in Tagore Garden are transformed into a sea of dissected bamboo and papier-mache body parts. An arm here, a torso there, and many a crown. This is the centre of Delhi's Ravan making demi-industry, and these are the people behind the scenes.   [as part of a story on Dussehra to be published next week on Halabol]
8 tags
#13
Delhi is yellow. Yellow like gurgling laughter on a ripe summer day, a small hand clasped tightly in a deeply lined one, a dribble of orange bar down a chin. Delhi is green. Green like water rippling behind a rickety boat in the Old Fort lake, a sudden indulgence in childishness. Or a stubborn blade among a sea bowing under the wind. . Delhi is blue. On a wistful day at the window,...
8 tags
#12
What the stars fortell. Delhi's romance with the stars. Choose your favourite heroes, maybe your kid's photo too. Go to Jama Masjid, communicate your request. Get your very own personalized flex printed, your ware proudly endorsed by those you adore. A sampler. Salman ka Preity Well, everyone's a star in their own right. Rajni's guarantee. 500 rupees...
9 tags
#11
One day I was in Connaught Place, looking like this: Then, I spotted this: Then, this: Taking this to be a Sign from the Universe, friend and I headed off, walking towards our destination. We were at Odeon, one of the oldest movie theatres in Delhi, which opened in 1936. Right in front of Odeon is a circular kiosk, home to three paan shops- Odeon Gupta Paan Palace, DN Shukla Odeon...
10 tags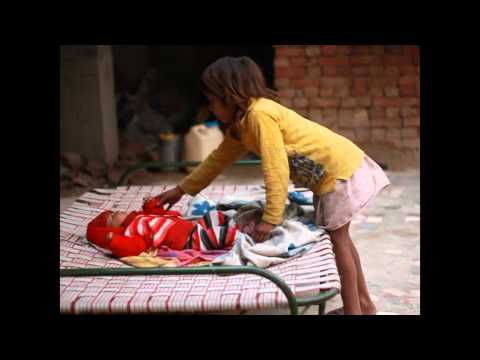 6 tags
#9
On a Sunday winter evening at Hauz Khas, I accidentally walked into a Delhi Drum Circles jam at the Deer Park. I've wanted to attend one for the longest time possible and plans have never worked out, so it turned out to be quite a pleasant accident. Drum circles are community gatherings where people from all walks of life come together to play hand-drums in a casual,...
#8
Ghevra, located near the North West border of Delhi, is home to 10,000 families. 10,000 families that lived in slums across Delhi, from Pragati Maidan to Laxmi Nagar to Khan Market, as recently as 2006. But as all good things call for sacrifices, so did the Commonwealth Games. To make way for the Games' infrastructure, these slums were razed, the families uprooted and shifted to Ghevra, with...
8 tags
#7
Once a week, in most Delhi localities, a street bazaar is set up. The market is a frenzied hub of activity, which runs late into the evening. The day varies from place to place, but the goods are similar-clothes, jewellery, glassware, utensils, spices, chhole bhature and jalebi stalls. :D  This week's market near my locality saw a new entrant though: The Man Selling Permanent Bubbles ...
9 tags
#6
The Making of a Diwali Mehendi So, here is the backstory. As a kid, I would fiddle with mehendi cones that would sometimes come free with things, or I would cajole my mum to buy. They would go waste, resulting in some squiggles on newspapers, on bits of paper, on the floor and sometimes, by mistake, on hands. I even bought a mehendi designing guide, but all I did was look at it. This Diwali, as...
7 tags
#5
Love at the New Delhi Railway Station Psst, is it me or is the Rs.-99-novel-genre really annoying?
5 tags
#4
Going Home Sweaty hands stuck to a glass door. Palms pressed against the steadily mistyifying and demystifying canvas. Eyes that cringe to avoid the yellow glare, and in a blink, open to soak in wonder. A gasp, and an intake. "Yeh darwaaze apne aap kyun khul rahe hai? Hum raat hone se PEHLE pahuch jayenge?" Then the doors slide shut, and Papa gently pushes her open jaw upward. And...
3 tags
#3
Lodhi Garden, peace in Delhi at 6AM. You watch the army of joggers swift past. Track suits. Salwar kameezes with chunnis tied at the side. Sweaty undershirts and shorts. Some walk their dogs, some walk their walkers. The expanse offers conversation, company and solitude. A woman in her mid fifties looks expectantly at our band of camera wielding commandos. She has been sitting for a while...
#2
3 kids walk down with their mother, after school. "Tum paise kaise laogi, Mummy?" Incoherent. "Tum naukri karogi, Mummy?!" "Sachi?!" Keeps walking, resilient. "Main bada hokar sarkari naukri karoonga, Mummy." Smiles. .
4 tags
#1
A being enters the narrow winding lane and transforms into an oasis. Nudge-nudge-push-shove, and the hawkers try to peddle you all they can: beads, boxes, ittar and incense sticks. The more pious looking ones are offered chaadars to be draped at the dargah. Through glitter, grime and tiny portals, the oasis reaches the main gate. Guarded by a wall of white, the main dargah hall is a square...